One of the main highlights of this year's motor-show calendar, to the British automotive press, was the countries return to automotive dominance. British car manufacturers are back with a bang and as seen at the Paris Motor-show, 2013 look sets to continue this trend. But which models set 2012 alight?
Ariel Atom 3.5
The Atom may be small, but it sure is mighty. Arial's latest edition features a stiffer chassis that builds on the evolvements that they made in building the crazy Atom V8 and Mugen special Atom models. But it's the power this little monster produces which makes it so special; a V8 that bellows out 507bhp will even give the world's fastest production car – the Bugatti Veyron – a run for its money, making 0-62mph in an astonishing 2.5 seconds.
Aston Martin Vanquish
The latest Vanquish is lighter, faster, more powerful and a more efficient replacement to the DBS, which is great for all those Aston lovers who listened to the haters that claimed Aston's were seemingly warmed up leftovers - declaring them new cars. Under the bonnet the improvements continue; the 5.9-litre V12 has enlarged throttle bodies, a reshaped inlet manifold, dual variable valve timing and a lighter, uprated fuel pump all contributing to boosted power, 565bhp to be precise. The Vanquish is quintessentially British, the styling is also sleeker than previous models.
McLaren P1
Britain is well known for its innovative use of technology when it comes to cars – you only have to look at the number of F1 cars/tuning manufacturers that dominate the F1 circuit. With McLaren turning their trade towards road cars, they've certainly introduced some clever technology – carbon-fibre, super sleek aerodynamics and then there's the KERS system. This stores energy usually lost from braking in batteries, but the batteries then release an additional boost to deliver extra horsepower. The P1 is undoubtedly leaps and bounds above its' nearest rivals.
Jaguar F-Type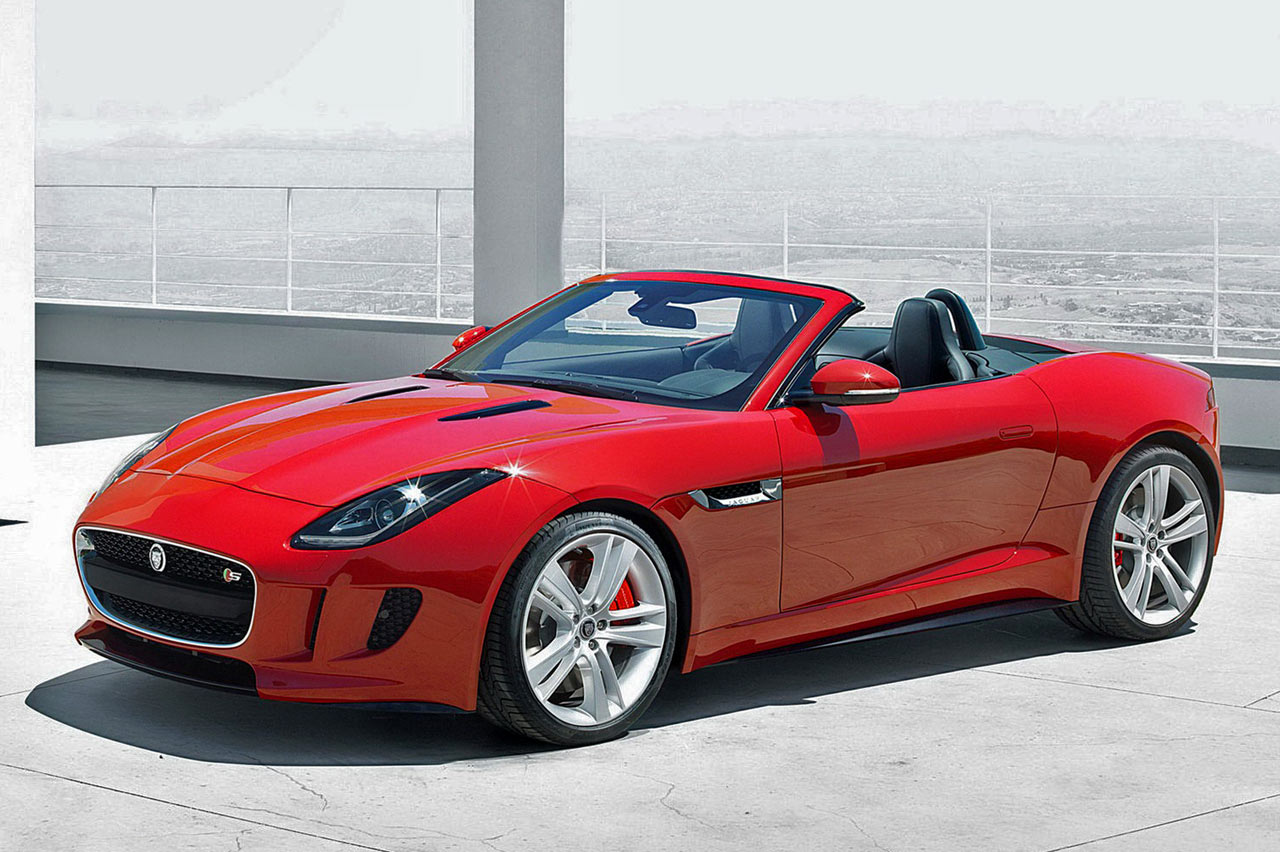 It's taken 38 years for a properly sporting two-seater Jaguar. Finally, the follow up to the classic E-Type came earlier this year in the form of the F-Type. Available as a supercharged V6 or V8, the monstrous 500bhp will leave plenty to play with, so much so it'll leave the Audi r8 sprinting for cover.