The Club recently bought a box trailer for use at the annual 
Tow Car Awards
. It will allow us to do some ultra-lightweight tow-testing and it will also be available for use at events the Club attends. As the trailer is going to be on show we wanted to keep it in a good condition so we chose to protect it with a fitted cover, made by 
Specialised Covers
. The Club trailer with its made to measure cover I took the trailer up to Specialised's premises in Shipley, West Yorkshire, so I could have a nosey around its facility. Unlike many of the ready-made covers available, Specialised Covers only makes bespoke, tailored-to-fit ones using high quality materials. The company has more than 30 years of in-depth experience in the market. It started with car covers when founder Douglas Long couldn't find one for his car and has been supplying covers for motorbikes, aeroplanes and helicopters for many years. It even supplies covers for some Formula 1 teams and car manufacturers. Sales Executive Alex Feather explained that Specialised begins by creating a cotton template for each car cover. The company has built up a collection of many thousands of these. Caravan covers are designed differently due to their size, using a detailed table of measurements with any protrusions duly noted. The first caravan cover was made in 1995 and now motorhome and trailer covers are included in the range. When a customer places an order for a cover they select the relevant tailored cover template, check whether the customer wants any extras such as additional access doors or graphics (for us it was the Club's logo) and cut the material ready for the assembly team.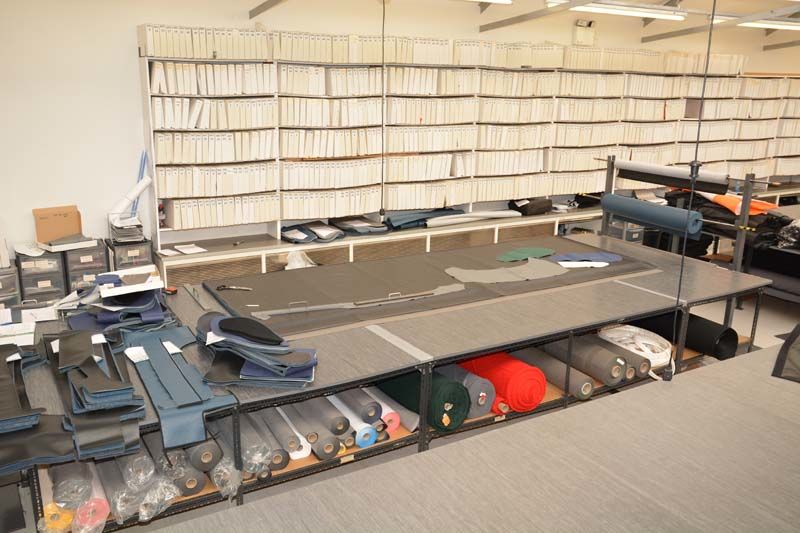 Specialised Covers have hundreds of templates In the assembly room a large amount of space is devoted to caravan and motorhome covers and the team was hard at work fulfilling orders. Every cover then has a final inspection before it is boxed and dispatched to the customer. A cover tailored to your vehicle certainly reduces movement due to wind. However, it is important your car, trailer or motorhome is clean before you put the cover on. Delicate areas such as windows are protected with the kit supplied and the securing straps are fitted to keep your pride and joy as snug as a bug in a rug. There's no need to remove the cover to get inside as a correctly-positioned door opening is included as standard. You can have access to your locker box as an option. Let's face it, the majority of outfits spend more time in storage than on the road so a storage cover can provide long term protection from sunlight, tree sap, bird droppings and environmental pollution, with the added advantage of a potential reduction in depreciation. Covers also provide a security benefit as the thief would have to remove the cover to know what is underneath and to use the vehicle on the road. Specialised Covers is a wholly British design and manufacturing company using waterproof (2,000mm hydrostatic head) and breathable (moisture-vapour-permeable membrane) fabric with a non-scratch backing, made specifically for the company. This would mean if you put your cover on a clean wet caravan it will still dry under the cover, assuming it's warm enough to evaporate any moisture. The company even offers a three-year fabric guarantee. As with so many things, you generally get what you pay for with covers. Similar-looking covers may be very different 'under the skin'. Before you part with your money check whether you are comparing like with like.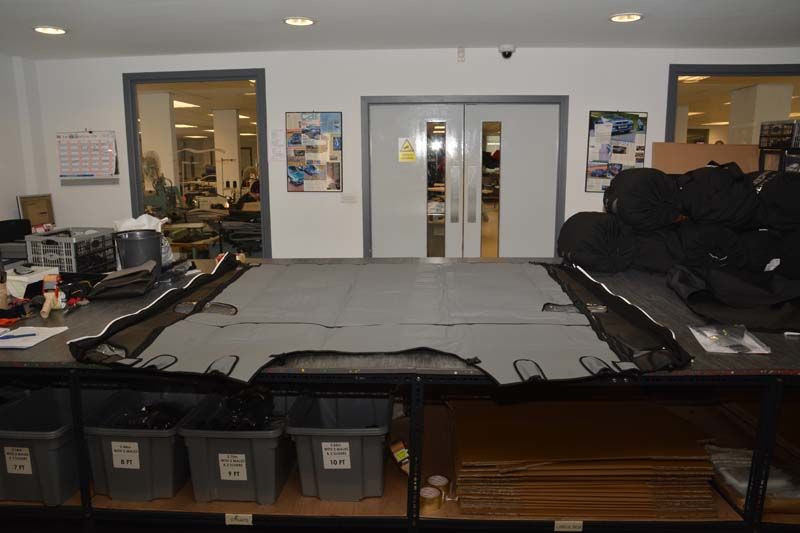 The Pro Elite front protector cover Specialised Covers also makes towing covers to keep the dirt off the front of your gleaming caravan. There are different grades available but I was particularly impressed with the 
Tow Pro Elite
. It could be handy for campers who use one of the thousands of 
Club meets or Temporary Holiday Sites
 where there may be no permanent roads on the site. In summary if you're looking to cover your pride and joy consider a tailored cover such as those supplied by Specialised Covers.