Do you ever spend your weekends sat in your armchair enviously watching motorsport and wishing you could try your hand at it? Well, you'll be surprised to learn how affordable it can be getting yourself on the track.
Track days don't have as much of the speed or glamour that Formula 1 does, but they're a great opportunity to drive fast, legally and safely - something that certainly can't be achieved on public roads. Obviously thrashing the family estate around a racing track on a Sunday afternoon isn't ideal, but those seeking the thrill and adrenaline of screeching into a hairpin may find it more affordable than expected.
Starting at a few hundred pounds, this guide suggests cars that will be at best suited on the track, regardless of budget.
Mazda MX-5 – from £750
The MX-5 has become somewhat of an icon in its own right, it may not be the most luxurious of sports car, but it affordable price tag and servicing costs make it an ideal starter track car. This lightweight motor is combined with rear-wheel drive handling, ensuring every corner keep you on the edge of your seat. They are particularly reliable and with regular servicing will happily absorb all the abuse thrown at it.
Subaru Imprezza WRX – from £2,000
The Imprezza is well renowned for its solid chassis, combine this with the turbocharged engine it possess and you've got yourself a fiery wagon. The four-wheel drive is foolproof, allowing even the inexperienced to get away with a little over steer. The main drawback to the Subaru is the costly maintenance, being four-wheel drive and heavy you'll need a fat wallet for new tyres after a day on the track.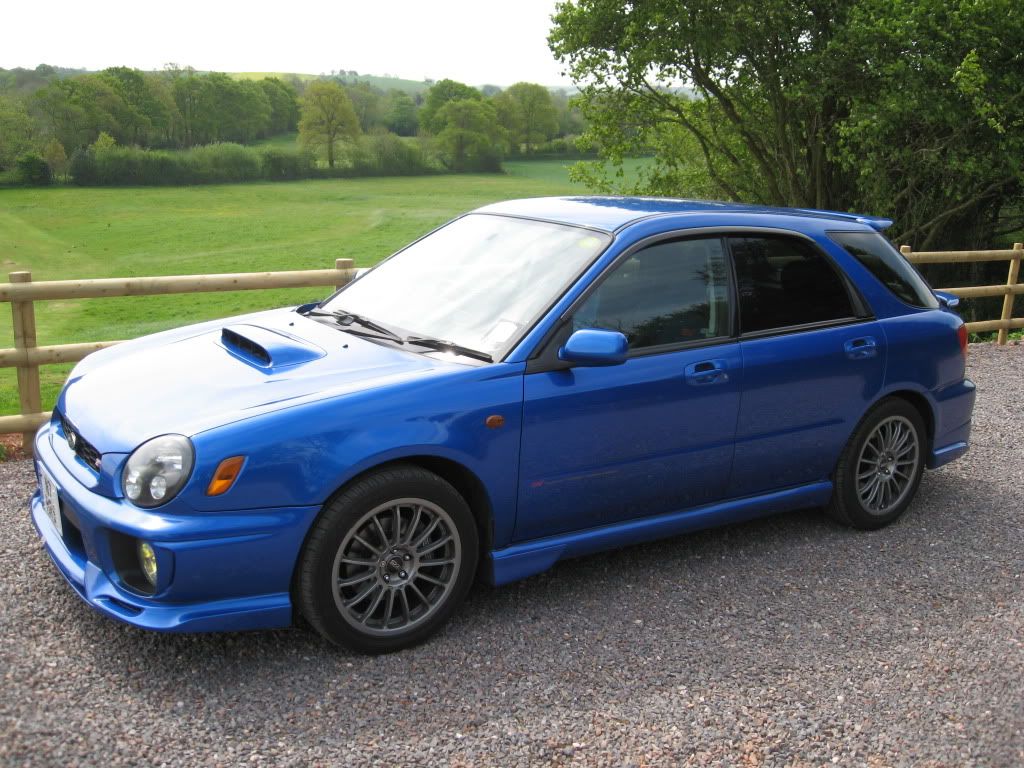 Renault Clio sport 197 – From £5,000
Motorists have relied on this as track cars since the boxy MK1 and Renault have continually kept coming back with grittier models every time. The 197, packs a modest 2-litre engine and although it may not be the fastest, it has superb handling, balance of power and they're affordable. Look out for the Cup edition, it's certainly worth seeking out with its' uprated suspension and revised gearing.
Vauxhall VX220 – From £6,000
This underrated motor, continues to sit in the shadows of the Lotus Elise, although they were both built on the same production line the little Vauxhall never really got the recognition it deserved. With a 2.2 turbocharged engine, the quirky VX220 packs a real punch around the track and will no doubt keep you wanting more and more. Just lookout for damage, its lightweight plastic panels aren't quite as solid as you'd expect.
Caterham 7 from £15,000
It may have been designed over 50 years ago, but the Caterham is still up there with the best. They come in kit form and with plenty of engines available, it allows the customer to customise the car to their every need. Even when customised Caterham's all share one thing in common - their simplicity and lightness. These two fundamental factors help to ensure the agility of these motors is unlike any other. They retain their value as well, making them a worthwhile investment.
Here at Specialised Covers we understand the importance of keeping your vehicle covered and protected from harsh weather. So whilst your track car is hidden away during its' downtime, what better to ensure it remains protected than covering it with a Specialised Cover? Check out the Stormshield Lite, with its 100% waterproof, breathable and lightweight fabric it'll ensure your vehicle remains protected regardless what weather is thrown at it.
Need it in a rush? Specialised Covers are currently offering an additional service by adding £50 to the cost of your cover, it can be guaranteed in two weeks.