Kawasaki
Bike Covers
Choose from a wide range of fully-customisable indoor & outdoor car covers - carefully tailored to protect your vehicle from accidental damage and general wear.
Kawasaki Motorbike Covers
Known for their eye catching designs and speed, all Kawasaki motorcycles look their best when cared for and given the best protection around. Accidents can cause bumps, scratches or spills on you bike, none of which are an ideal outcome for a proud bike owner.
If you store your bike outdoors, our Stormshield covers are tailored to ensure enough room for breathability, with double-stitched seams to thoroughly protect your bike from the harsh elements. The fleece lining will protect the paint finish of your motorbike, while the specifically designed metal eyelets allow you to secure your bike through the cover.
Our indoor covers also offer the best protection around for Kawasaki motorcycles that are stored indoors; offering protection from the dust, spills and light knocks that can occur in a crowded garage. All of our Prestige and Prestige+ covers are made to fit your bike like a glove so you can admire the beautiful silhouette of your Kawasaki while it's protected.
Select from the options below to find out more, or to order a cover for your motorcycle cover. Alternatively, browse our range of covers suitable for your bike and choose the ideal option. If you cant find your model please contact the team to discuss getting a pattern.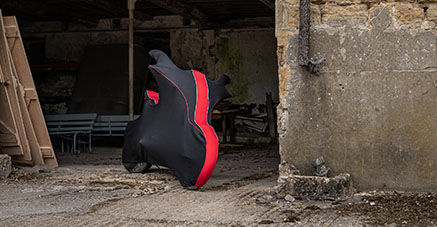 Indoor Motorbike Covers
Starting from £129
Your bike is your pride and joy and a little extra TLC will go a long way. Our tailored indoor motorbike covers fit perfectly around your motorbikes curves giving it protection from knocks and scrapes, preserving your ride for years to come. Available in a wide variety of colours and styles you can customise you cover creating unique protection.
Indoor Motorbike Covers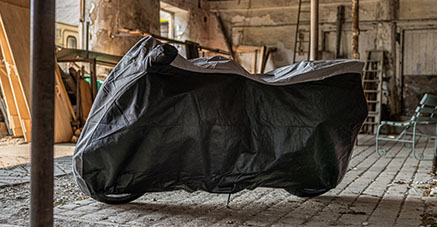 Outdoor Motorbike Covers
Starting from £129
Our outdoor covers are tailored to your make and model of motorcycle and come in 4 colours. Offering a long term outdoor storage solution theses cover are made from our heavy duty material which is both waterproof and breathable.
Outdoor Motorbike Covers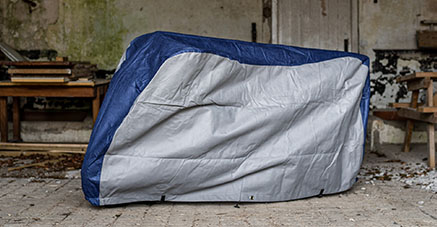 Universal Motorbike covers
Starting from £89
Our stormshield Lite bike cover is our Universal outdoor storage cover. Available in 4 colours , blue, black, green and grey. Please select the colour and size your require from the drop downs .
Universal Motorbike Covers