Sprite
Caravan Covers
Choose from a wide range of fully-customisable outdoor storage and towing covers - carefully tailored to protect your caravan from accidental damage and general wear.
Sprite Caravan Covers
Sprite, the UK's best-selling, award winning caravan range receives a major specification upgrade for 2021 with previously popular options such as the panoramic sunroof now included as standard. Now part of the Swift group you can be sure you are buying into an established brand with the heritage and innovation abilities required in the 2021 caravan market. We work directly with Sprite and Swift and are looking to support their covers accessory range in the near future.
Our covers are incredibly well-engineered and tailored to all makes in the Sprite range including the Alpine, Major and Quattro. Our tailored covers offer you the protection and security which you would expect from a UK design and manufactured product.
All our covers are waterproof and breathable allowing moisture to evaporate through the membrane whilst keep your van clean and protected underneath. The storage covers are available in three colours and come complete with storage bag and door access.
If you want more information about our covers, please don't hesitate to get in touch with our sales team at info@specialisedcovers.com. We pride ourselves on our expert knowledge, and we're confident that we'll be able to find the perfect cover for you.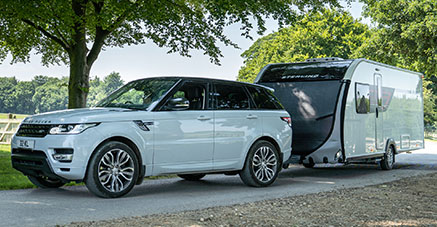 Tailored Towing Covers
Starting from £199
Our Towing Cover are all tailor made to fit the front of your caravan perfectly. With different access points for the window and grab handles simply select the cover that suits your requirements. Our Tailored range starts from 2012 models but is only suitable for caravans with two awning channels.
Towing Covers
Tailored Storage Covers
Starting from £399
Protect your caravan when it's in storage, or simply when you're not out and about in it, with one of our tailored covers. All our covers are waterproof, fully breathable and made to measure for your make and model order in confidence from a UK manufacture.
Storage Covers
Commercial & Industrial
Starting from POA
At Specialised Covers we not only supply full cover protection but also a wide range of other services. With an array of materials at our disposable, we are only limited by our imaginations. We can create specialist printed covers to silk reveals; nothing is too large or small. Contact our Sales team if you looking for something more unusual on 01943 864646.
Our Covers