Concept cars typically tend to disappoint – crazy ideas and lots of fancy materials are used to develop jaw-dropping designs, but often than not, the cars don't make the dealerships. Sometimes however, these cars somehow find their way on the road and what was once a teaser, now finds itself a reality.
Here's 5 of the best concept cars heading for a dealership near you.
1) VW Bulli
It looks as though VW have ditched their love for producing stylish motors in an attempt to appeal to a worldwide market. The Bulli is a disguised minivan, but their trusty Golf will be used as the underpinnings, in an otherwise very un-Golf motor. It's been rumored the Bulli will come with a hybrid diesel or electric engine, but it doesn't get much more exciting than that, the squashed interior is no rival to their enormously popular Transporter.
2) Alfa Romeo 4c
This fiery looking number is nothing short of a mid-engine Italian masterpiece. While the power doesn't jump off the page (250bhp), it weighs less than 1800 pounds, proving the Alfa won't be a slouch round the bends. Think of the Romeo 4C as an updated MR-2, with prettier looks and a gorgeous exhaust note.
3) Jaguar C-X75
Of all the cars at last years Paris Motor Show, it was the Jaguar that seemed the least likely to see production. Costing a cool £700,000, the C-X75 is the world's most expensive hybrid, which features four electric motors. Despite a lack the lack of petrol, Jaguar promises it will reach 60mph under three seconds and a top speed of 200mph.
4) Audi Quattro Concept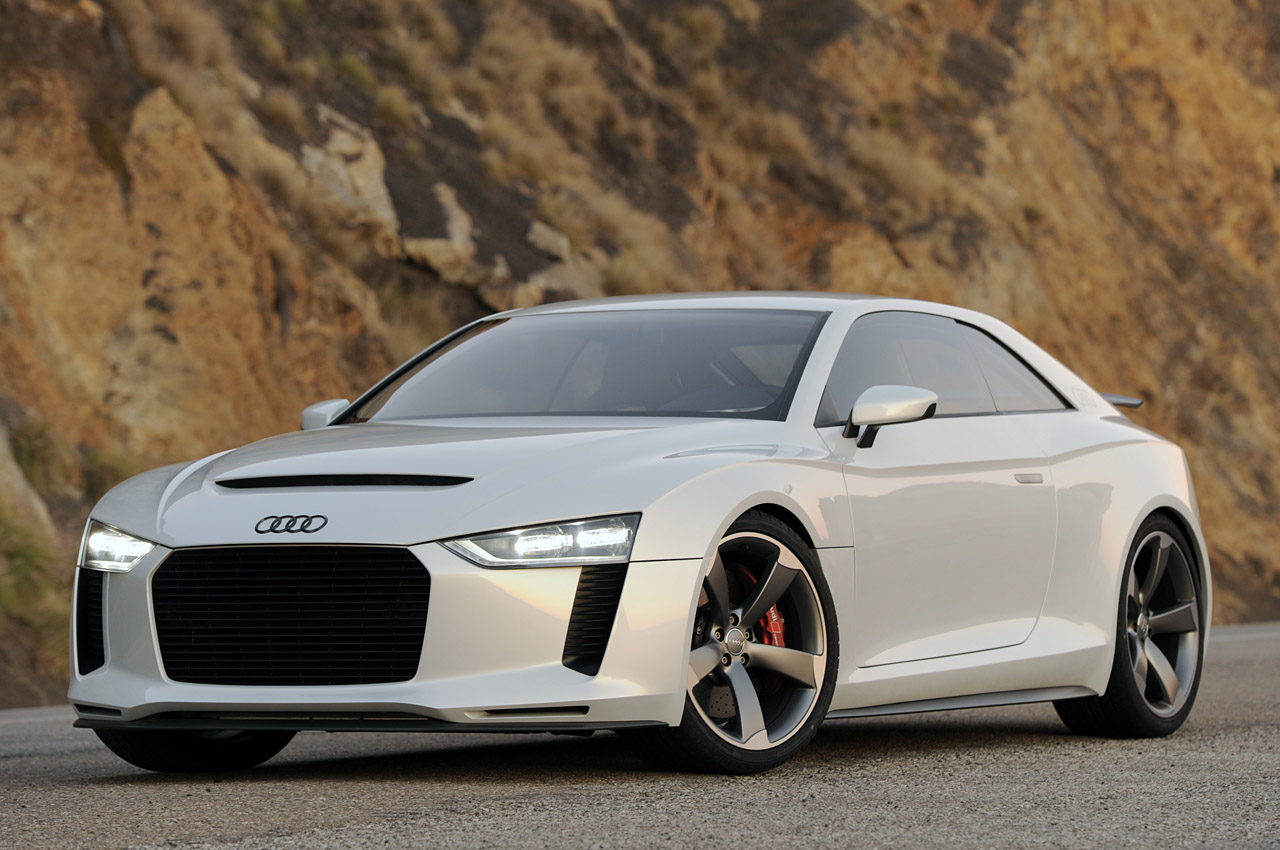 To celebrate 30 years of the Quattro, Audi have rewritten the rulebook with the re-release of its most iconic model. Away with the boxy exterior and styling, instead replaced with a startling redesign of elegance. In terms of engineering the Quattro is based on the RS5's platform, shortened by 150mm and with a 40mm lower roofline it looks as though Audi are keen to continue the success of the Quattro into 2013.
5) Mercedes-Benz SLS AMG E-Cell
Most of what appeared on this concept car will appear on the production model, though let's hope for different paint. Similar to the Jaguar C-X75, the E-Cell will feature motors at each wheel and be AWD. The E-Cell will be purely electric, with a massive 48-kilowatt battery, converting to 526bhp. Mercedes promise this electrical bullet will reach 60mph in less than four seconds.